Off-White
Founded by the late Virgil Abloh, Off-White are one of the biggest brands not only in streetwear but within the whole fashion industry. Their brand vision of being free-thinking, questioning everything and also being a "working document" means that they continue to innovate within a space they have already contributed so much to.


A key brand on HEAT's roster, our Streetwear Boxes regularly feature Off-White clothing and accessories and within our next drop, they will be once again be one of the hero brands available. The boxes are available in menswear and womenswear, meaning that drops can contain items such as logo tees and hoodies, to Catalina sunglasses and Burrow bags to name a few.
As one of the biggest streetwear brands in the world, from the creation of the original HEAT streetwear box, Off-White were and continue to be a key brand in our mystery boxes due to the alignment in our community and their brand, and in our desire to bring you the very best in streetwear.


Off-White's disruption in the industry and collaborations with brands such as Nike, IKEA, KITH and Timberland has shown the brand's willingness to think outside-of-the-box and continue to reinvent, values that we feel align with HEAT too as we look to disrupt and change the luxury fashion industry.


To get Off-White pieces alongside other items the best streetwear brands, from the biggest names to brands making waves in the industry, the HEAT Streetwear and Streetwear Plus boxes curated by our team will provide you with everything you need to elevate your street style.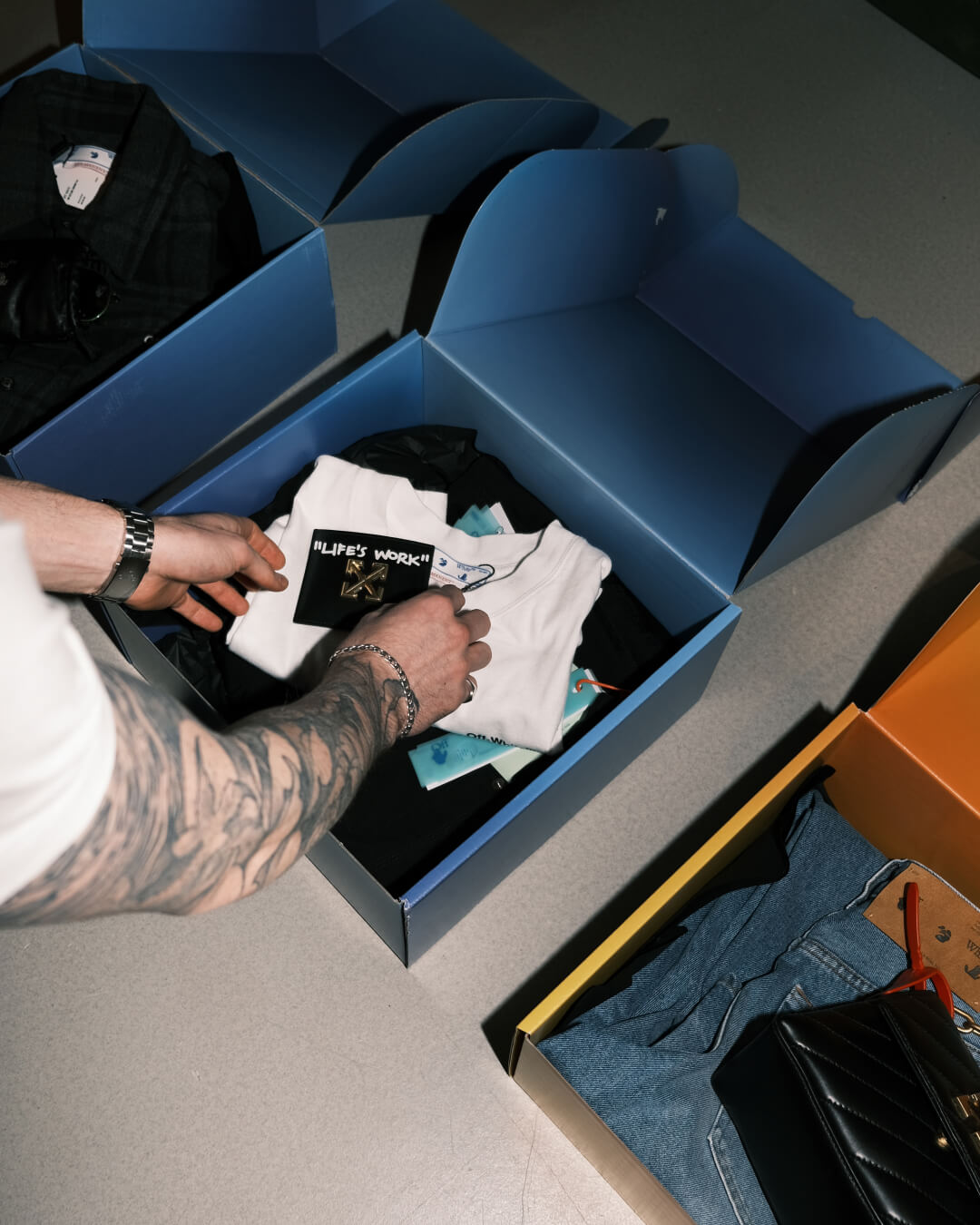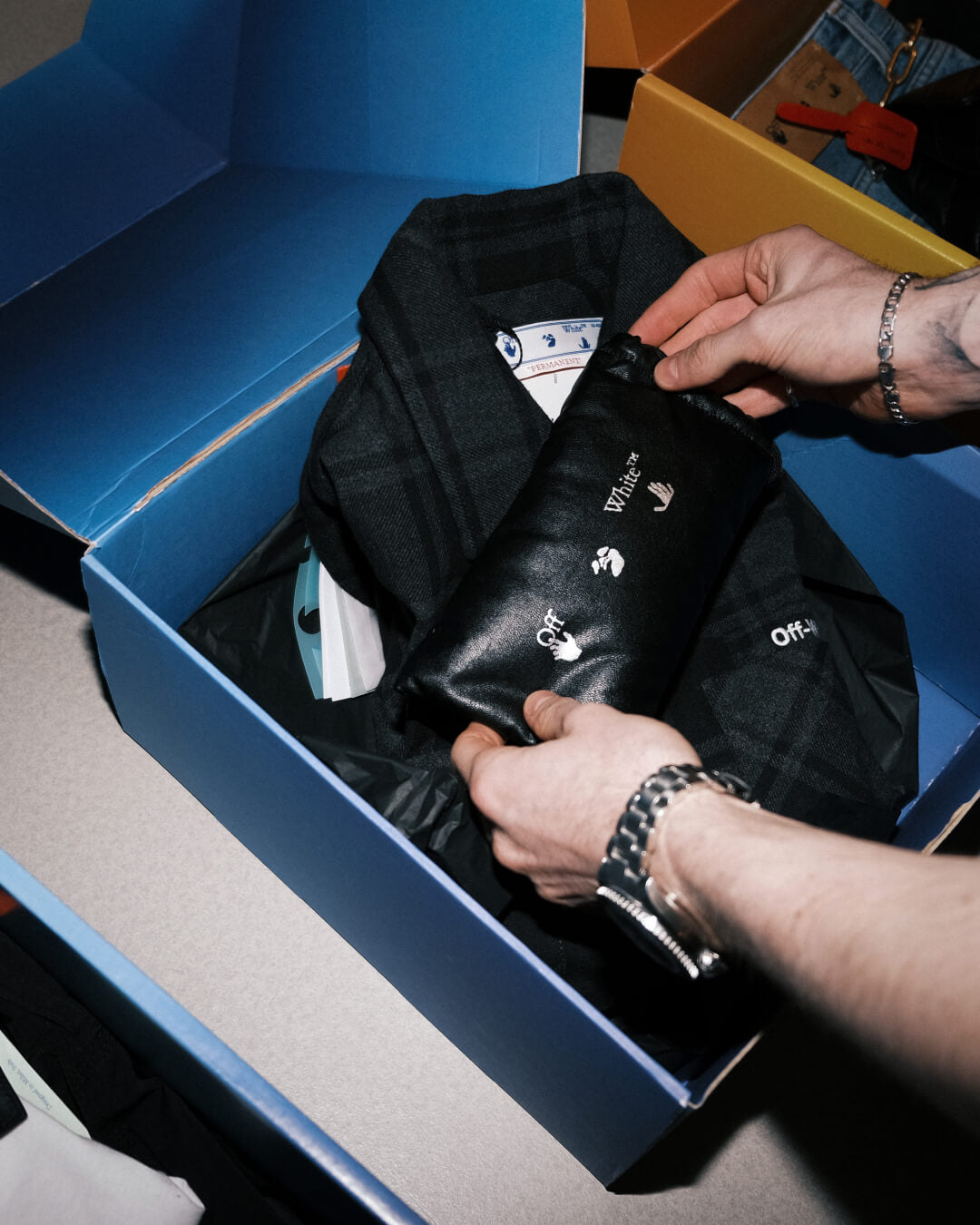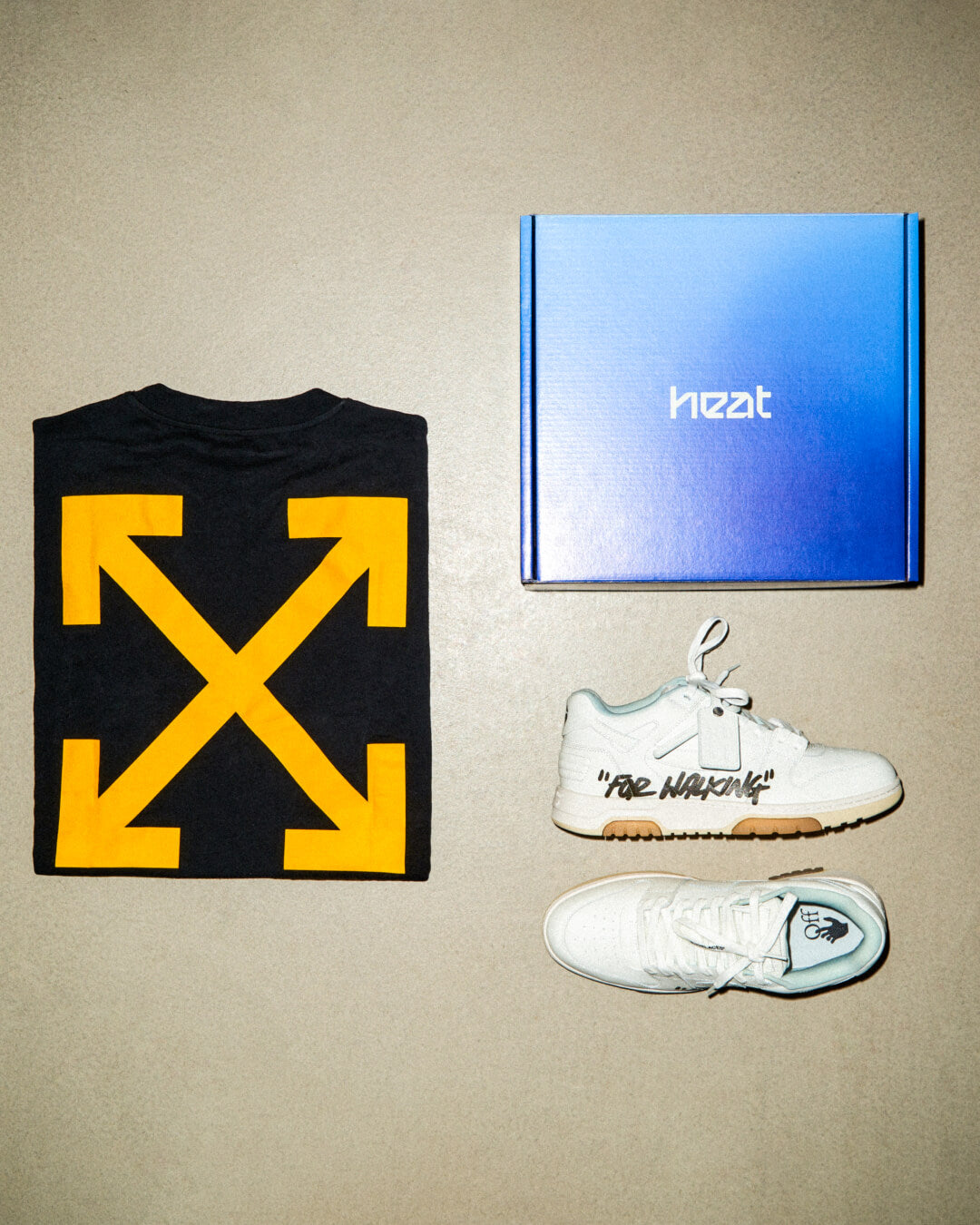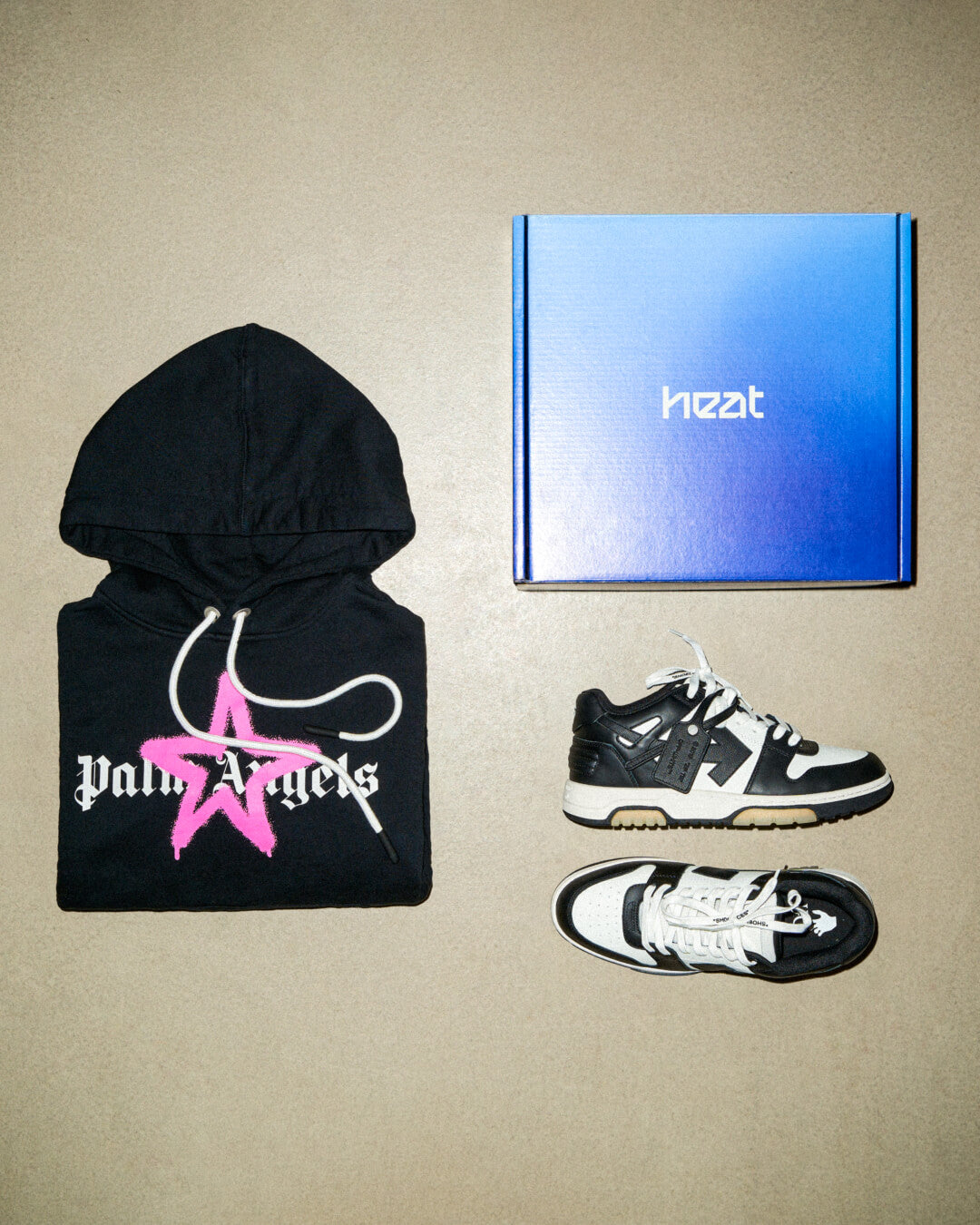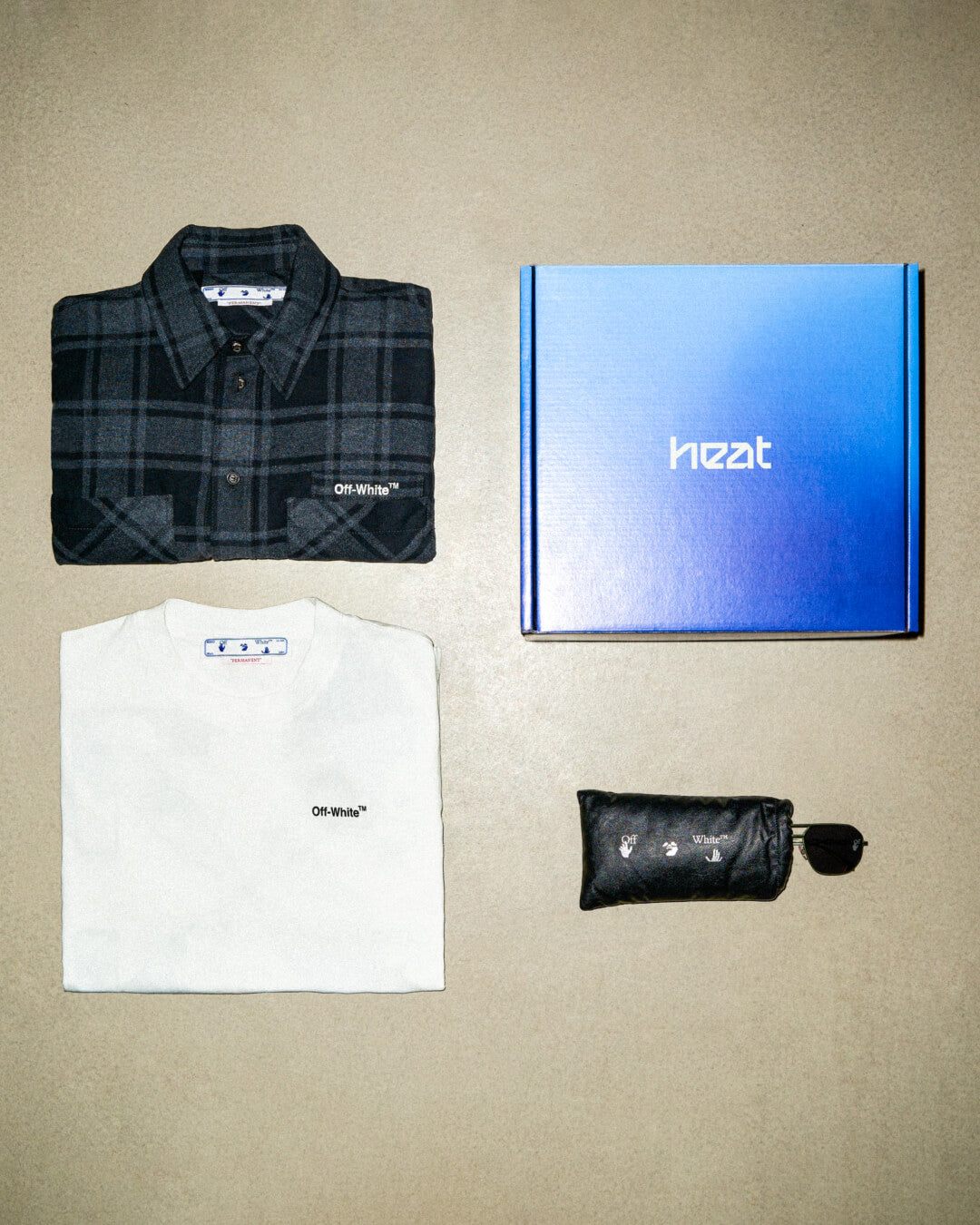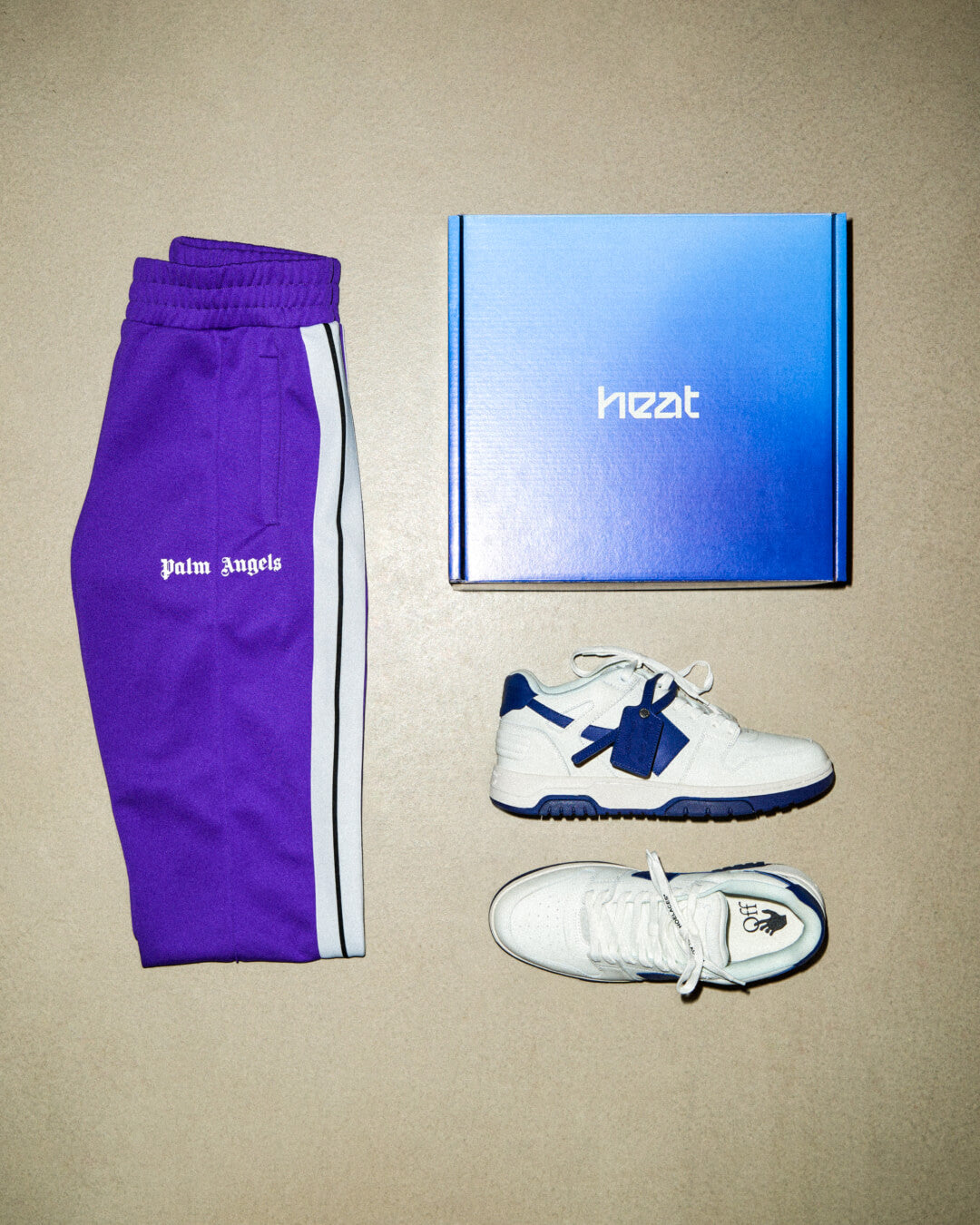 About Off-White
Founded by Virgil Abloh in 2012 under the name Pyrex Vision, a rebrand in 2013 saw the name change to the now-iconic Off-White, which over the course of the past 10 years has now become one of the biggest names in fashion in the world.


Abloh interned at Fendi in 2009 alongside Kanye West, initiating a close relationship between the two for various projects and collaborations throughout the course of their respective careers, assuming the role of Creative Director for West's brand DONDA a year later.


In 2011, Virgil Abloh was the artistic director for Kanye West and Jay-Z's Watch The Throne which earnt the designer a Grammy nomination.


The brand became synonymous with their use of quotation marks, barricade tape, use of spray paint and the contrast in monochrome colours, elevating streetwear style to luxury status and in an index of consumer behaviour had become the hottest brand in the world amongst consumers by the end of 2018, just 5 years after its inception.


Off-White's collaborations with other brands have become a key part of their history, possibly none as influential as their ongoing collaborations with Nike, most notably the creation of The Ten in 2017 where various Nike, Jordan and Converse silhouettes were re-imagined through the deconstruction and re-built. The Ten included Air Force 1, Air Jordan 1, Air Max 90, Air Max 97, Air Presto, Air Vapormax, Blazer, Chuck Taylor's, React Hyperdunk and Zoom Fly's.


Virgil Abloh went on to become Louis Vuitton's Creative Director for their menswear ready-to-wear line in 2018, a position he held until his passing in 2021, adding a new dimension to one of the biggest luxury brands in the world.


After Abloh's passing, Ib Kamara was appointed Art & Image Director for Off-White.
01.
Sourcing luxury items
We collaborate with over 80 of the world's leading luxury brands to bring you the highest quality products, guaranteeing 100% authenticity.
Our team curates a personalized selection of the most sought-after luxury fashion products based on your style profile. Complete the profile before purchasing to ensure a tailored experience.
Due to high demand, our drops sell out fast. Stay informed by turning on post notifications and signing up for SMS alerts to be notified when a new drop is available. Move quickly to select your sizes and checkout when the drop is live.
Your mystery box will be dispatched promptly via DHL, FedEx, or DPD and you will receive a tracking number via email. We accept returns of unused and unworn products within 14 days.